Hi there, I'm Amanda!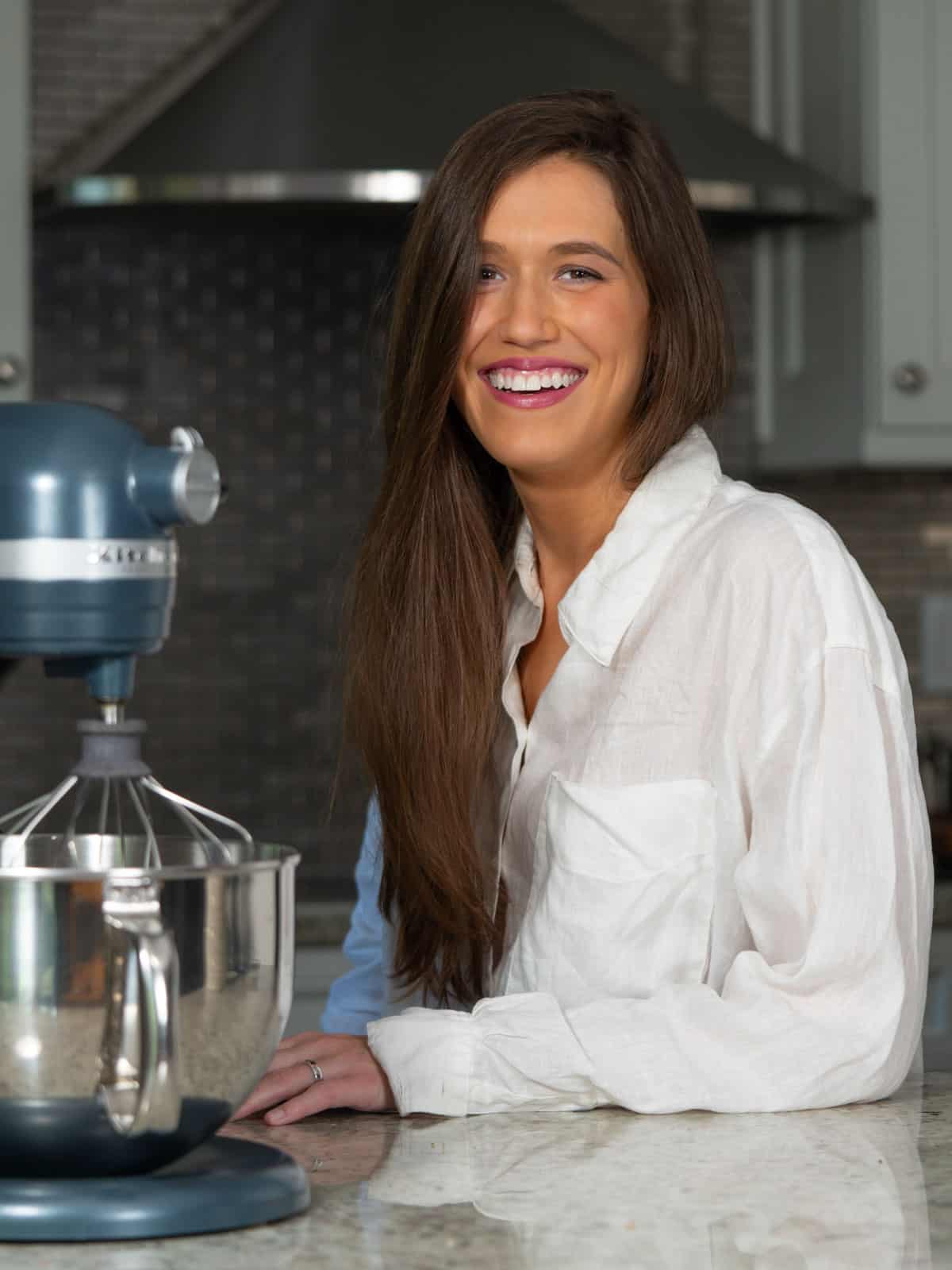 I've been covered in chocolate and flour ever since I could stand on my own two feet!
Meet Amanda, the heart & soul behind this baking haven!
From my earliest memories, the sweet aroma of baked treats filled my home, thanks to my mom and grandma's culinary prowess. Family gatherings were always centered around mouthwatering desserts, and these moments ingrained my love for baking and its ability to create cherished memories.
Eager to turn my passion into a lifelong pursuit, I wasted no time after college and embarked on a journey to culinary school, specializing in the art of baking and pastries. As I delved into the world of ovens, flour, and sugar, I realized I had found my true calling. My career took me through the bustling kitchens of restaurants, the comforting warmth of bakeries, and even into the role of a cookie decorating class instructor.
However, it was in the realm of recipe development that I found my ultimate purpose. There's something magical about crafting a recipe from scratch, watching it come to life in the oven, and witnessing the joy it brings to someone's face. The process of baking, from inception to the final golden masterpiece, never ceases to amaze me. Every step, every ingredient, contributes to the symphony of flavors and textures that make each creation unique.
Through my journey, I've discovered that baking need not be an intimidating task to yield delectable results. It's all about understanding how to coax the most vibrant flavors from simple ingredients. Join me as I share my tried-and-true techniques, easy-to-follow recipes, and a sprinkle of my baking wisdom. Let's demystify the art of baking together and savor the joy of creating treats that not only taste incredible but also hold a special place in our hearts.
---
What awaits you at Stir Taste Smile?
Discover an array of decadent and distinctive dessert recipes that will truly elevate your baking experience.
Explore stress-free and effortlessly understandable recipes tailored for bakers of all levels, ensuring mastery and fun in the kitchen.
Unveil tested recipes guaranteeing your baking triumph, complete with substitution suggestions, expert tips, FAQs, and ingredient insights.
Find a curated selection of my preferred baking tools and kitchen essentials for your culinary endeavors.
---